Everything You Need to Know About Windows 11
In the fall of 2021, Windows will be releasing its new operating system: Windows 11. Big improvements and new features are on the horizon for this new OS.
Let's take a look at what you can expect.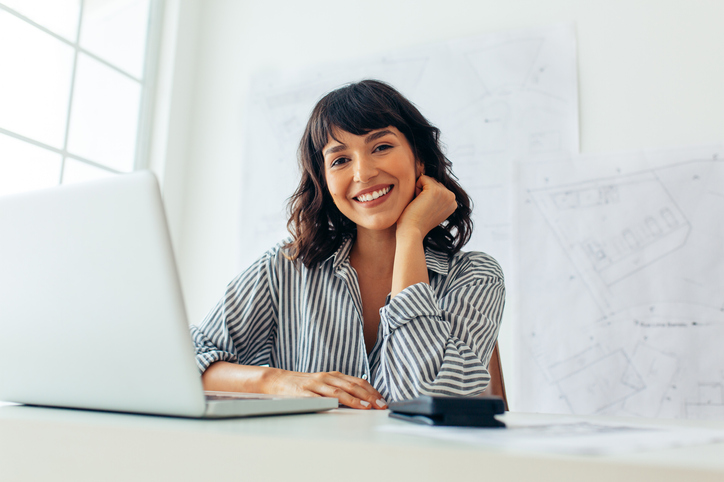 What's New With Windows 11?
We all know that past Windows modifications have been all too often catastrophic for users (we all remember Windows 8, right?). Certainly, many tech gurus are understandably wary of Windows 11 for this very reason.
The hopeful news, however, is that Windows' recent "What's Next for Windows" event got fairly good reviews. Here are some of the main changes that users can look forward to.
A Whole New Look, Including a New UI (User Interface) Design
The entire look of Windows has changed to what will hopefully be a more fluid, attractive design. Productivity is at the forefront, however, so the design will ideally fade into the background and functionality will take center stage.
One useful feature is the grid layout system, which allows you to predetermine where you want your apps to be located on the screen. A "Snap Navigator" helps you rearrange windows with ease.
Also, the Taskbar is on the move.
For what seems like time immemorial, the Taskbar has been on the bottom left of the Windows screen. We also had the live tiles, which are now gone. Now, your pinned and running apps will be moved to the middle (just as they are on Apple computers). You've still got "Start" over to the left, though — that hasn't changed.
An Easier Way to Chat in Teams
Since the beginning of the pandemic, Microsoft Teams has been used by an exceedingly large population. Riding on this popularity wave, Windows has built the chat app directly into the Taskbar for ease of use. It's simple to share pictures, videos, texts, and files with anyone, including family members, friends, and work associates. Calls can also be directly made from the Taskbar app, and there's a handy mute button nearby when you want to turn your sound off.
Widgets Are In Again
Over the years, we've seen widgets come in and go out of style with both Windows interfaces and Apple computers. With Windows 11, widgets are back again, and they will use Edge for rendering as well as AI-powered personalization features. You can expand any widget to fit the entire screen and use it for tasks such as looking through Photos, scheduling on your Calendar, and organizing your to-dos.
Windows 11 Has the Touch
The overall touch experience has been enhanced with the new OS as well. Several new finger gesture options will be featured, and these will allow for faster changes between apps and easier manipulation of windows and images. Those users who make use of the Pen Workspace will be happy with the new usability improvements as well, including easy pinning of apps to the launch bar and a more fluid configuration overall.
Other Features
Here are several other features you can look forward to with Windows 11:
Multiple desktops
New docking features
Tablet mode more similar to desktop mode
New Microsoft Store, featuring Android Apps
Improved Settings app
Improved security features
To Stay or Not to Stay: Do You Really Have to Switch to Windows 11?
One of the final things we should note about Windows 11 is that you don't actually have to upgrade to it if you don't want to (for now anyway).
While free upgrades will be offered to some Windows 10 users in the fall during the general rollout, it's not absolutely necessary that users upgrade until 2025, when Windows will officially drop support for Windows 10.
For some businesses, it may be fine to stick to Windows 10 if you prefer the way it operates and you have other software programs and hardware that must be used with Windows 10. As the years' progress, however, it would probably be a good idea to switch over to Windows 11 as soon as you can. As outlined above, there are some great new features to look forward to with Windows 10. Moreover, software and hardware companies will be updating their programs and equipment to work with the new Windows operating system, and you don't want to be left behind.
Experienced technology executive with the vision and ability to obtain results. Expert in design and delivery of cost-effective, high performance information technology infrastructure solutions that address complex business problems. Strong network technology background especially in the financial services sector; knowledgeable in many aspects of trading technologies and low latency solutions.