Zoom Scrambles to Address Cybersecurity Issues in Meeting Platform
As the usage of Zoom has skyrocketed during the coronavirus outbreak, the company has had to respond quickly to security flaws and potential phishing attacks  
As Zoom usage skyrockets around the world, so too do the opportunities to exploit users unfamiliar with the tool.
The Zoom platform has increasingly has been the target of hackers exploiting the vast numbers of users working from home. For context, the company noted that as of December 2019, the most significant amount of daily users was 10 million. In March, that number ballooned to 200 million.

How Are Hackers Exploiting the Zoom Platform?
For many exploits, it starts with a website.
According to Check Point, more than 1,700 domains had been registered using the word zoom in the first three months of 2020. Many of those domains point to an email server, which can indicate the site is part of a phishing scheme.
Remote workers may receive seemingly official meeting notices using the Zoom platform. Hackers ask recipients to head to a login page and enter their corporate credentials.
It's a perfect storm that's playing into the hands of hackers. It also means companies need to be vigilant in helping users understand how to access and use the platform and other tools used in this paradigm shift of how work is done.
"Zoom users should be aware that links to our platform will only ever have a zoom.us or zoom.com domain name," a spokesman noted. "Prior to clicking on a link, they should carefully review the URL, being mindful of lookalike domain names and spelling errors."
What Is Zoom Doing to Protect Users?
Zoom has had to take several steps recently to address security concerns related to its dramatic usage growth. The company has increased its training sessions and reduced customer service wait times. Here are several of the other issues that Zoom has addressed:
Zoombombing. Multiple incidents of zoombombing have arisen in recent weeks. Uninvited visitors to online sessions have gained access and harassed participants by playing music loudly, displaying pornography and disrupted sessions. That's led to more explanations of passwords, muting controls and sharing settings
Windows 10. The company has addressed an issue that affected those using Zoom's Windows 10 client group chat tool. If chatters used the tool to share links, the Windows network credentials of anyone who clicks on a link were exposed
Facebook Interface for Apple Devices. Zoom removed Facebook's software developer kit from its iOS client to prevent it from collecting users' device information
Privacy Issues. The company removed features, including the LinkedIn Sales Navigator app and attendee attention tracker, to address privacy concerns. It also issued updates to its privacy policy
The company announced it was freezing all feature enhancements to redeploy software engineers to focus on what it calls "our biggest trust, safety, and privacy issues."
How Can You Protect Zoom Users from Cyberattacks?
Here are some tips to ensure that Zoom users are protected:
Use password features to require meeting attendees to log in before being allowed access
Update the software. Users should be alerted that upon finishing a meeting, the software will check to see if an update is necessary
Encourage managers to use the Manage Participants section features, which can control the use of users' microphones and cameras. Sharing restrictions are also a good practice
Be careful about recording meetings. The recording sits in a file, either online or the host's computer and could be stolen
Cybersecurity is a sad reality in these turbulent times. However, a focus on prevention and detection are important deterrents to cybercriminals and can reduce the risks to your business.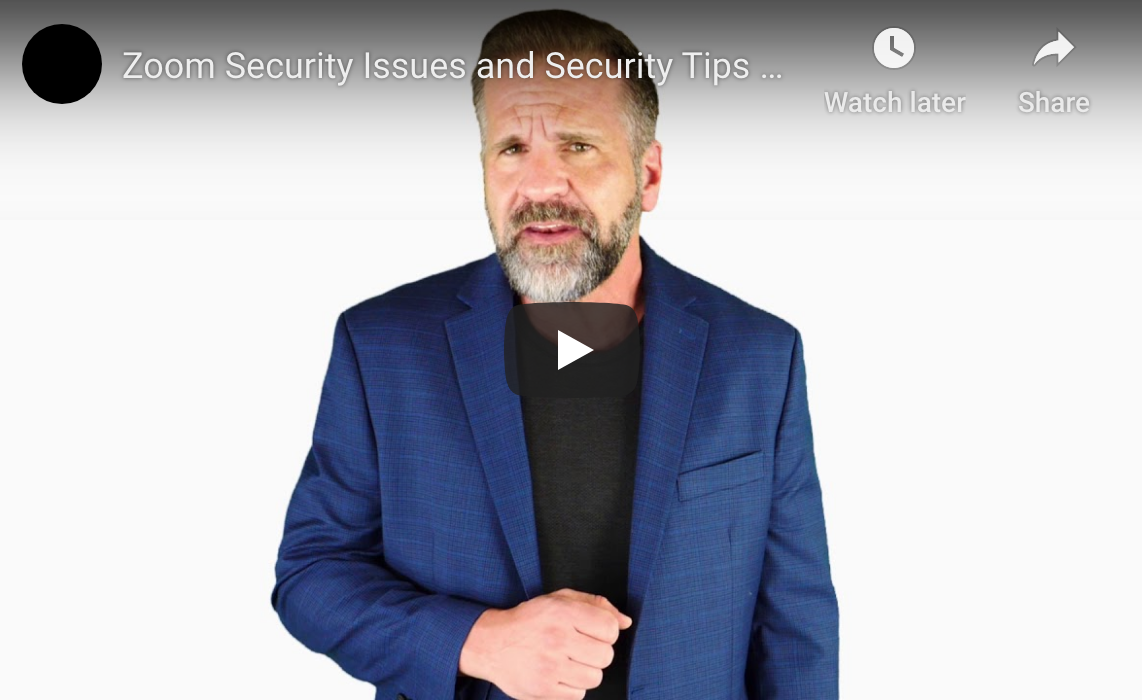 Experienced technology executive with the vision and ability to obtain results. Expert in design and delivery of cost-effective, high performance information technology infrastructure solutions that address complex business problems. Strong network technology background especially in the financial services sector; knowledgeable in many aspects of trading technologies and low latency solutions.