How IT Consulting Companies Can Help Overcome Technology Challenges
Information technology helps businesses of varying sizes to enhance operations and thrive. To maximize the benefits of technology, businesses often enlist the help of established IT consulting companies. With the assistance of highly skilled consultants, organizations empower themselves with the right tools to bolster innovation and overcome operational challenges.
By investing in IT and optimizing infrastructure, it becomes easier for firms to streamline processes. In turn, organizations reduce operating costs, enhance efficiency, boost productivity, and increase profits. Developing innovative products and services is a surefire way to attract more customers and gain a competitive advantage in the market.
The best part is that information technology consultants have the expertise to help your business achieve operational objectives. They typically come with business and technical skills. In many cases, you can find IT consultants with industry-specific experience.
You can count on the experts to guide you in matters such as IT infrastructure management, cloud computing, compliance, business app migration or optimization, cybersecurity, and business continuity planning.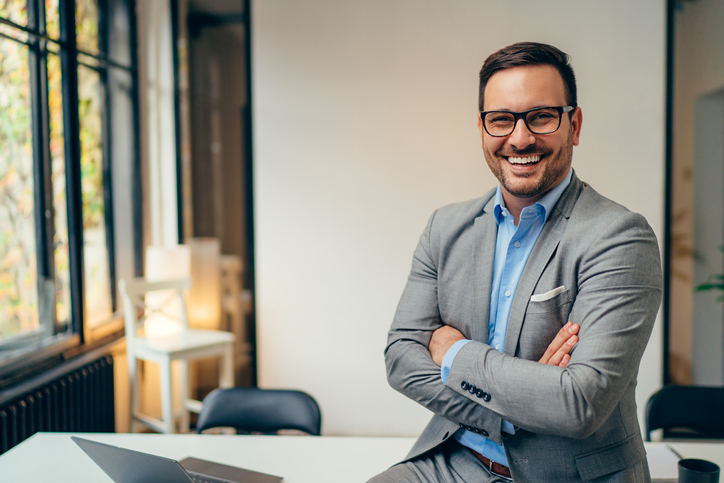 Essential IT Consulting Services
IT consultants can help your organization solve challenges, improve IT project management, or enhance innovation by adopting a high-level view of your needs. In doing so, information technology experts can provide sound advice that helps you achieve specific objectives.
Some consultants specialize in assisting businesses to manage ongoing system maintenance, while others offer advice on the implementation of specific projects. With the former, you can replace your in-house technical team with external professionals.
Here are some of the ways that IT specialists can help your organization.
Consultants create value by empowering your team to make the right decisions at every stage of the business life cycle. You tap into their wealth of expertise in various ways, including solution consulting, software portfolio consulting, IT strategy support, enterprise architecture advisory services, and technology consulting.
Solution Consulting
With solution consulting, IT specialists help you make the right decisions by analyzing your operating processes and business needs. During the consultations, you receive advice regarding the implementation of business-critical solutions. In turn, your organization finds it easier to prioritize specific business objectives.
Depending on your technology goals, IT support experts may guide you on integrating a solution into your information technology infrastructure. You handle the integration without the risk of functionality duplication or cost increases. Expert guidance enables you to maximize the return on investment. Furthermore, you can manage ongoing solution support and evolution more effectively.
In the end, you bolster cybersecurity, achieve application reliability, and ensure compliance.
IT Transformation Consulting
With IT transformation consulting, experts help your organization boost business performance. They formulate a service delivery optimization plan and an IT strategy capable of driving value. Additionally, expert support enables you to prepare business cases for information technology initiatives and outline a roadmap on harnessing technology assets to achieve specific operational outcomes. All these transformation initiatives focus on ROI.
Software Portfolio Consulting
Consulting teams analyze your existing software and operational processes to determine the right integrations, optimizations, and new implementations. This type of consulting service is ideal if you intend to maximize value from your technology investments. Consultants bring in-depth knowledge and vast experience in software.
Expert guidance enables your company to resolve bottlenecks and inefficiencies caused by software issues. Well-chosen and optimized software acts as a nervous system that drives business processes. Customers, suppliers, internal teams, and clients interact with the IT infrastructure as part of day-to-day activities.
Hiring an IT consultant supports your long-term business objectives by bridging the gap between technical solutions and operational requirements. Consultants have the expertise to assist your organization in aligning your IT strategy with operational value.
IT Strategy Consulting
Technology specialists work closely with your team to devise effective IT strategies that ensure business success. Developing a coherent strategy requires extensive experience in various aspects of information technology and business. You can count on consultants to help your company become more resilient and innovative.
From IT development and implementation to adopting emerging technology, you need expert guidance to plan more effectively. To reap your IT system's rewards, you need to outline its functions and benefits to your organization's day-to-day operations. Your IT strategy should take into account how users interact with the technology infrastructure. Furthermore, outline how individual systems work with supporting infrastructure.
With the help of information technology consultants, you can examine plans for potential issues and devise viable solutions. When handled correctly, the strategy formulation phase ensures successful implementation of business applications and infrastructure.
Experienced technology executive with the vision and ability to obtain results. Expert in design and delivery of cost-effective, high performance information technology infrastructure solutions that address complex business problems. Strong network technology background especially in the financial services sector; knowledgeable in many aspects of trading technologies and low latency solutions.