How Microsoft Dataverse Helps Your Organization Store and Manage App Data Securely
Microsoft Dataverse is a software as a service (SaaS) solution capable of resolving wide-ranging data management and businesses' storage issues. As an ever-increasing number of organizations generate a large amount of data, there is a need to manage it securely and efficiently. Thus, businesses can rely on Dataverse to handle varying types of data from multiple sources.
By switching to Dataverse, organizations eliminate the need to invest in extensive infrastructure. The complexity of handling various types of data from wide-ranging sources is due to the implementation of multiple security protocols and APIs. With the data platform, it becomes easier to bolster data protection, maintain compliance, maximize scalability, and manage data more efficiently.
You can count on Dataverse to work well with all data types and business applications. It provides access to advanced analytics features, enabling your teams to glean insights from the data. More importantly, anyone can use the platform because no coding is necessary. Additionally, the platform is secure, compliant, scalable, and globally accessible.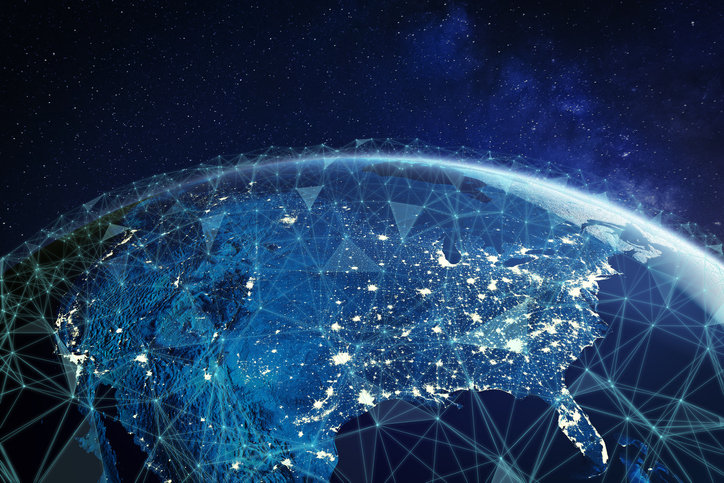 Advantages of Using Dataverse
Dataverse comes with a wide selection of benefits, including simplifying data management, compatibility with Microsoft Power Apps, and the availability of productivity tools. The tool stores the data and metadata in cloud storage systems, which provides a convenient way to manage the data.
Security is a significant benefit of using Microsoft Dataverse. It employs role-based measures to maximize data protection. Thus, there is no need to worry about unauthorized access to tables. On the other hand, the tool allows your team to access information stored in sources like Dynamics 365. Your team leverages convenient access to building apps faster.
Rich metadata is another advantage brought about by the tool. Dataverse employs data types and relationships via Power Apps. Meanwhile, you can rely on the platform to help facilitate business processes and maximize data quality, thanks to its superior logic and validation capabilities.
Likewise, you will find it easier to define workflows, calculated columns, operational processes, and critical business rules. When it comes to productivity tools, Dataverse integrates tables as plug-ins for Microsoft Excel. The integration bolsters productivity while facilitating data accessibility.
Work With All Apps and Data Types
Compatibility with all data types and apps is one of Dataverse's key strengths. This benefit enables you to incorporate various data technology categories to suit your company's needs. Some major categories include images, relational, data lake, search, non-relational, and file.
Visual design features let your team create, edit, and enhance data interaction. In turn, team members easily and quickly define workflows, tables, forms, relationships, and business rules applicable to your organization. Deep integration with various cloud services and connectors provided by Microsoft is a breeze. This capability enables connection to applications, popular SaaS solutions, devices, and systems.
Integration supports various business use cases, including working with Dataverse in a blockchain network. Also, you can extract information from a spreadsheet delivered to you as an email attachment. The tool works well with virtual tables, enabling Dataverse to display external data in real-time. As such, it becomes easier to execute data operations via a link to external sources.
When it comes to compatibility with apps, Dataverse enhances functionality, thanks to the Power Apps integration. The latter leverages Dataverse's rich metadata to help users create advanced business applications using the low-code approach. Once app development is complete, they become available on Microsoft Teams, the web, mobile devices, and desktops.
Dataverse comes with the mobile offline capability, enabling you to develop business applications capable of handling data offline. As such, users interact, query, and collect data, even when the app is offline. The tool provides access to a REST-based API, which is useful for developing applications using custom code. With the application programming interface, it is possible to integrate data from Dataverse into existing business apps.
Integrating Data Into Dataverse
App development entails working with multiple data sources. In many cases, developers collect the data and store it in a single repository for added convenience. This approach also involves one logic set used to operate and maintain the data. Storing data in a single location allows the development process to work smoothly in Power Apps.
You can also use the data in Power Virtual Agents, Power Automate, and Power BI. Regular synchronization keeps the data link working between Dataverse, Power Apps, and other apps. The tool transforms and imports data using Power Query, which plays the same role as Power BI and Excel.
If you occasionally import data into Dataverse, you can use Excel and CSV files. However, this approach is not ideal for the regular import and export of data into the tool.
Dynamics 365 and Dataverse
Microsoft Dataverse securely stores data used by various Dynamics 365 apps, including Talent, Customer Service, and Sales. For this reason, you conveniently tap into your organization's core operational data to create advanced applications. In turn, you no longer need to worry about integration to access metadata and data.
When your team defines business rules and logic, Dataverse allows the related tables to transmit the settings to apps developed via Power Apps. In the end, your team leverages data consistency to achieve the desired objectives. The consistency applies to all business applications, irrespective of the apps and devices used to access them.
On the other hand, team members with experience using Dynamics 365 and Power Apps can employ their skills across the Dataverse platform. Some reusable skills across the three platforms include creating forms, charts, and tables.
Analytics, Reporting, and Security
With Dataverse, you can prepare paginated reports and basic charts. Interoperability with Power BI simplifies the process of creating interactive reports and dashboards. At the same time, the platform provides access to advanced analytics with artificial intelligence capabilities. Thus, it bolsters your organization's capacity to analyze data more effectively.
The platform taps into the power of Azure Active Directory to manage users' access rights. Doing so enhances data security and your environment. You can opt to associate access rights settings with individual users or teams and business units. Microsoft Dataverse also allows granular security controls by restricting access at the column level.
Experienced technology executive with the vision and ability to obtain results. Expert in design and delivery of cost-effective, high performance information technology infrastructure solutions that address complex business problems. Strong network technology background especially in the financial services sector; knowledgeable in many aspects of trading technologies and low latency solutions.