How New Windows Server 2022 Features Improve Hybrid Integration and Security
Microsoft recently announced the preview of the latest Windows Server. The new release comes with several key features, such as Azure automanage (hotpatching) and virtualization-based security (VBS). Windows Server 2022 allows users to leverage the cloud to maximize uptime and keep virtual machines (VMs) up to date. It introduces enhanced security features and Azure hybrid integration and management.
Windows Server now has an Azure edition, thanks to Microsoft's plans to promote Azure as the ideal platform for hosting the 2022 release. The integrated edition provides access to features unavailable outside of Azure Stack and the public cloud. In addition, you can also expect enhanced integration with various cloud services, such as Azure App Service. Windows Admin Center (WAC) and Azure Automanage.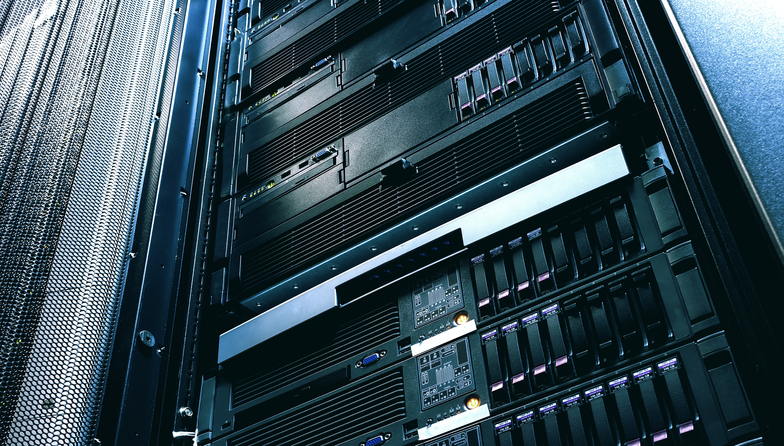 Security Enhancements
Microsoft has enrolled Windows Server 2022 into its Secured-Core program. The 2022 release derives several security benefits from the program's features. These benefits include the secure operating system, firmware, and hardware features, which provide robust protection against sophisticated cyber attacks.
Secured-Core servers maximize security, thanks to the advanced protection measures deployed at the software and hardware layers. The security features include Windows Defender System Guard. According to Microsoft, companies can take advantage of verifiable security solutions to maintain the integrity of operating systems. These measures harden defenses against firmware attacks.
Windows Server 2022 ensures faster and secure connectivity because it enables TLS 1.3 by default. This configuration protects your organization from attacks by safeguarding HTTPS connections. On the other hand, the 2022 release comes with DNS over HTTPS (DoH) and Secure DNS.
Microsoft improved fileserver features to maximize security for connections using SMB AES-256 encryption. Likewise, internal cluster communication relies on East-West SMB encryption controls. The best part about the enhanced connection security in Windows Server 2022 is that encryption does not affect performance. This benefit is particularly true for the Remote Direct Memory Access (RDMA).
Additional Security Improvements in Windows Server 2022
Virtualization-based security (VBS): Leverages the hardware virtualization capabilities of Hyper-V technology to protect control flow guard (CFG) bitmap modification. VBS also verifies the validity of EV certificates.
Memory protection: Helps secure technologies that store sensitive data in memory while the system is operational. Malicious software in a drive plugged into a port cannot read data stored by security solutions like Bitlocker. Boot direct memory access (DMA) prevents such attacks.
SMB VPN for remote workers: This feature is critical for high-security organizations looking to maximize network protection for mobile users. Meanwhile, SMB over QUIC employs TLS 1.3 encrypted tunnel to avoid exposing server message block (SMB) traffic to the network. The best part is that functions like authorization and authentication work optimally inside the tunnel.
Azure Hybrid Capabilities in Windows Server 2022
The 2022 release makes it easier to expand your data centers to Azure without compromising agility and efficiency. Additional capabilities you should know about include improved admin center reporting, application compatibility, enhanced server management, and streamlined update installation.
Windows Admin Center
You can now report the state of secure-core features via the Windows admin center. It is also possible to allow some customers to activate specific features.
Azure Arc Enabled Windows Servers
With Azure Arc, the 2022 release integrates multi-cloud and on-premise Windows Servers with Azure. The integration streamlines the management experience to ensure consistency with Azure virtual machine administration. Once you connect a hybrid machine to Azure, it operates as a resource and a connected machine.
Application Platform Improvements
Microsoft improved several platform functions for Windows containers. As a result, you can expect a better experience for the container with Kubernetes and app compatibility. More importantly, the tech giant significantly reduced the image size in the Windows container. This change translates to reduced startup time and improved overall performance.
Azure Automanage – Hotpatch
Windows Server 2022 Datacenter: Azure Edition is compatible with Hotpatch, a component of Azure Automanage. This new feature eliminates the need to reboot after installing updates on the Azure Edition virtual machines (VMs).
Additional Key Features
Other notable Windows Server 2022 features include nested virtualization for AMD processors, improved storage migration service, and SMB compression. With the nested virtualization, you can operate a Hyper-V inside a virtual machine, thanks to AMD processors. This capability expands hardware options for your organization's environments.
In addition, you can now compress server message block (SMB) files during transmission over the network. This functionality is available to users and applications; it eliminates the need to handle file compression manually.
Experienced technology executive with the vision and ability to obtain results. Expert in design and delivery of cost-effective, high performance information technology infrastructure solutions that address complex business problems. Strong network technology background especially in the financial services sector; knowledgeable in many aspects of trading technologies and low latency solutions.