Microsoft Teams Options Improve Remote Presentations
Until the recent rollout of Microsoft Teams background customization feature, videoconferencing was a sometimes less-then-enviable communication vehicle. Users would have to tidy up the workspace, scrunch the camera to only capture their face or suffer that "lived-in" looking home office or kitchen table in the background. Aside from having the capability to see someone while talking, background distractions and disheveled spaces were significant negatives.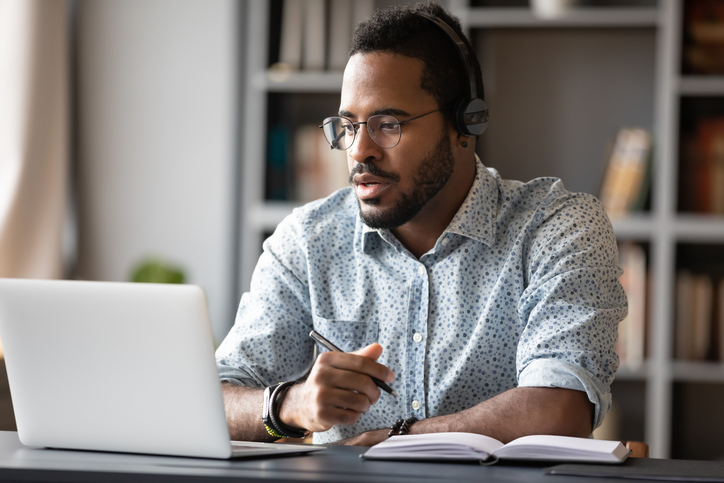 Now comes Microsoft Teams' background customization feature that opens the door to a wealth of possibilities. Work-from-home professionals can now erase coffee mugs and laundry baskets from the video feed that didn't necessarily convey the right message. The new feature allows Microsoft Teams users to not only improve presentations but also make them your own.
How To Customize Your Microsoft Teams Video Background
Before diving into the technical steps users will need to follow, it's important to keep in mind that personalized background customization may only be available for scheduled meetings. The relatively new Microsoft Teams' personal image feature could evolve to impromptu video chats down the road. For now, users should plan ahead if they want to employ anything other than the curated images. These are the necessary steps to customize your background.
Open or Join a Teams meeting
Click on the three dots at the screens' bottom
Continue to Meetings controls
Click through More to Show Background Effects
You now have the option of selecting None, Blur, or selecting a standard Microsoft Curated Image.
Preview your custom background and click Apply if satisfied
Business and educational Microsoft Teams licenses with video conferencing up to 250 users reportedly enjoyed early rollouts. And while this background customization option certainly stands head and shoulders above real-life living spaces, there are other features and possibilities that can take remote presentations to the next level.
Maximize the Potential of Microsoft Teams Rooms
What may prove to be the game-changer for remote presenters is the wide-ranging customization tools beyond background cleanup. The rollout adds features that transcend ordinary talk to expansive visuals and futuristic information collaboration. Microsoft clearly aims to stay ahead of other applications that offer real-time video chat by delivering a few eye-catching bells and whistles. These include the following.
Whiteboards: Microsoft provides a feature that allows multiple users to collaborate on thought development by inserting notes and visuals on a virtual whiteboard.
Closed Captions: Microsoft video conferencing includes a feature that will enable hearing-impaired users to follow the real-time text.
Privacy: Groups can now create a specific channel that contains files and essential elements for unique purposes. This eliminates the need to start from scratch when leveraging digital meeting spaces.
DLP: Administrators gain Data Loss Prevention tools to secure sensitive information and prevent leaks.
Events: Microsoft 365 allows real-time events with up to 10,000 participants. This can be utilized for anything from live streaming entertainment to virtual industry conferences.
Taking maximum advantage of these tools delivers exponential creative presentation enhancements. Between the background customization and other tools, remote presenters will have plenty of outside-the-box ideas.
But the ability to upload personalized images may be the defining item. That's primarily because niche industries sometimes have radically different ideas about what constitutes professionalism, enhancement, or is just plain cool. Now that Teams allows users to upload unique and specialized backgrounds, remote presenters can genuinely make it their own.
Experienced technology executive with the vision and ability to obtain results. Expert in design and delivery of cost-effective, high performance information technology infrastructure solutions that address complex business problems. Strong network technology background especially in the financial services sector; knowledgeable in many aspects of trading technologies and low latency solutions.