What Is Two-Factor Authentication?
When it comes to keeping your business safe from hackers, you're willing to pull out all the stops.
But what if he didn't have to "pull out all the stops"? What if the only thing you needed was a simple technique for preventing hackers from ever infiltrating your data and networks in the first place?
Enter: Two-factor authentication.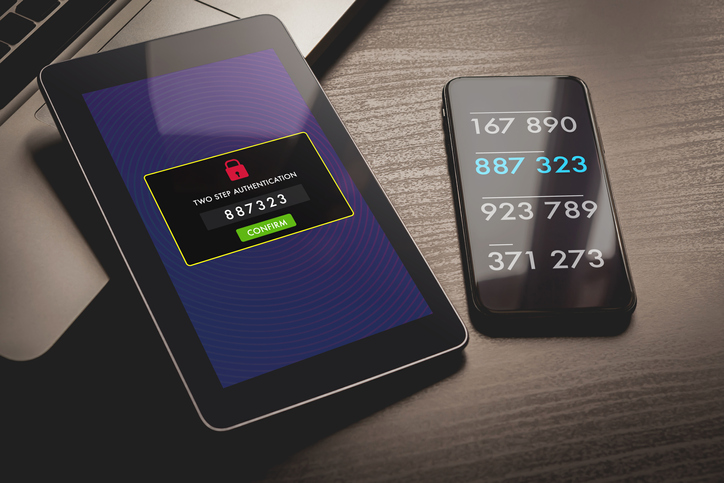 What Is Two-Factor Authentication?
Apple defines two-factor authentication as "an extra layer of security … designed to ensure that you are the only person who can access your account, even if someone knows your password."
Now, if you're a business owner, you're probably thinking: Shouldn't we just never let anyone have our passwords and call it good?
Unfortunately, the truth is that passwords actually aren't very good barriers against hackers. That's because even the most basic hacker with just a handful of tech knowledge can crack a password with ease.
What you really need to protect access to your accounts, your data, and your networks is an authentication process that can only be carried out by the individual who owns/is the primary user of the account. This means you need to force the individual to utilize something that only they have. After all, technically, anyone can have possession of a password (it's just a word or a string of numbers, letters, and symbols). If you really want to authenticate someone, it's far better to utilize a device that that person carries.
This is really what two-factor authentication is.
How Does Two-Factor Authentication Work?
Two-factor authentication (sometimes called 2FA) has two phases:
First phase: Knowledge authentication (password)
The first phase prompts the user to put in something they know — a piece of information or knowledge that has been linked to the account. This is usually a password.
Sometimes, it might be a pin (personal identification number). Or finally, it might be some sort of shared secret, like the name of your first dog or your favorite elementary school teacher. This bit of information will have been solidified to the account previously — either when you originally formulated your password or pin or when you answered your "secret question."
Second phase: Possession authentication (device)
In the second phase of authentication, the user has to provide proof that they own a specific device. This is usually a cell phone.
For example, after the first piece of information (the password) has been authenticated, the user will be prompted to have a code or pin sent to their cell phone. Again, this cell phone will already have been linked to the account during the initial set up of the two-factor authentication process.
When the code arrives (generally via text), the user simply needs to reenter the code into the system they are trying to log into. If it's correct, they will then have full access to the account without a hitch.
What About Biometric Scanners?
Biometric scanners are devices that scan parts of your body – such as your eye, your fingerprint, or your entire face and use that as the "password" to allow you to access your account, an entrance, etc.
Biometric scanners are still being studied and tested. They are used in some places and with specific devices and software, but they aren't quite ubiquitous yet. Studies show that two-factor authentication can go a long way at preventing hackers from infiltrating your accounts and systems, so if you're looking for a quick and easy way to tighten your security right now, two-factor authentication is a great way to go.
Interested in Using Two-Factor Authentication?
Some companies like Apple and Google have internal options for two-factor authentication already set up. You simply need to opt-in. If you are interested in introducing two-factor authentication with another access point at your business, speak with your managed service provider to learn more.
Experienced technology executive with the vision and ability to obtain results. Expert in design and delivery of cost-effective, high performance information technology infrastructure solutions that address complex business problems. Strong network technology background especially in the financial services sector; knowledgeable in many aspects of trading technologies and low latency solutions.