A Look at the New Apple macOS 11 Big Sur Update
The newest macOS update, officially number 11 and called Big Sur, was announced in late June 2020 at the Apple Worldwide Developers Conference (WWDC). Big Sur is such a large and significant update that Apple skipped from version 10.15 straight to 11. For the past nearly 20 years – since March 2001 – the company has assigned each new OS version number 10.X. For example, the current version, Catalina, is 10.15 and the previous one, Mojave, was 10.14.
There is a beta version of Big Sur currently available to the public, and the full rollout will launch later this fall. It's notable that this is the first macOS version to be released under Apple's new hardware platform, where they shifted away from Intel-based Macs and are transitioning to custom ARM processors, which already power iOS devices.
The radical macOS overhaul intends to give users both freshness and consistency. To that end, Apple redesigned every element possible, from rounding corners of windows and changing the interface colors to making menus more intuitive and adding entirely new control symbols.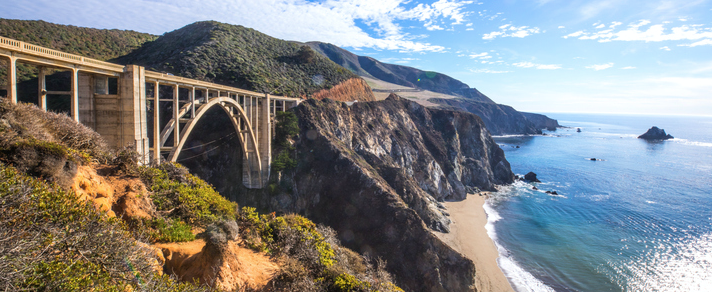 Safari gets a makeover
Some of the most noteworthy changes in Big Sur are in Safari. The web browser got major upgrades in both speed and security, and it's substantially more battery-efficient. Users have an all-new customizable start page and redesigned tabs, plus the ability to translate entire web pages with a single click. Safari extensions are now easier to find in the App Store, and users can designate specific websites to use – or not use – extensions. Another new feature allows users to easily import their extensions from Chrome and Firefox. Finally, a new Privacy Report clearly shows which trackers and malware Safari are blocking.
Interface design changes
Big Sur brings several dozen changes, some minor and some major, to the macOS interface. Visually, Big Sur brings a lighter overall aesthetic to macOS with more translucent windows, a cooler color palette, and rounded icons. Users will notice it looks remarkably similar to iOS, and that's not accidental – Apple aims to give users a more cohesive experience across all devices.
Apple also sought to make macOS more intuitive with Big Sur, and some of the most noticeable ways they've done that are the changes to menus and control bars. They've been completely redesigned to be less prominent and therefore less obtrusive, plus they pop up when necessary and disappear when they aren't. The newly-customizable Control Center now appears at the top right-hand side of the screen, along with the Notification Center, which has also been redesigned. Users will notice many similarities between the Control Center and iOS, such as the widgets for quickly turning Airplane Mode or wi-fi on and off.
Other notable Big Sur updates
System updates will automatically start in the background and finish more quickly.
Messages are now almost identical to the iOS version and have @mention and Memoji functionality.
Maps have been updated to include macOS support for Look Around, Guides, and shared ETA updates.
Apple Music got additional features, including personalized playlists and artist interviews.
Photos gained a new machine learning-powered Retouch tool.
If you're interested in testing out Big Sur beta, be aware that – like all OS beta versions – it has some bugs. Some apps are noticeably sluggish and some features aren't complete, but remember the whole point of companies releasing beta versions is to work those kinks out. Feel free to download Big Sur beta, but consider doing it on a secondary computer, particularly if you use your primary one for work or school. Look for the official Big Sur release in late fall 2020.
Experienced technology executive with the vision and ability to obtain results. Expert in design and delivery of cost-effective, high performance information technology infrastructure solutions that address complex business problems. Strong network technology background especially in the financial services sector; knowledgeable in many aspects of trading technologies and low latency solutions.